Livin on a prayer

Take my hand and well make it - I swear

Livin on a prayer

oh sorry makes me wanna sing Bon Jovi, I mean were halfway there with our pregnancy, celebrating 20 weeks of pregnancy over here this week
well looks like the votes were correct, 85% said its a girl and yep it is, totally all girl, nothing there
we got a couple pix from our doctors appointment last week that I want to share and took some 20 week belly shots on Monday.
I'm feeling little movements and kicks here and there, not to frequently, just randomly, most of the time its after I eat or drink something
I can't wait buy girl stuff. I bought my plane ticket for the baby shower which will more than likely be on April 5th and we plan to go register and get the crib in the next week or two
I start my new job in a week, this is my last week where I am now, its sad because I really like working there and the friends I've made but I'm so excited about not driving so far, especially in this crazy city
David and I have been discussing girl names and well I know what I want I just can't seem to convince him that he wants it too, I really love the name Ruby for a girl and that would be my first pick but I'm not sure David will go with it, what a loser right, just kidding, I'm sure we we will find some way to pick a name we both want, I should be getting the middle name either way, just cause I have to
but since you already know its a girl, we think we will keep the name a surprise, just for fun! but please don't hesitate to give us some ideas, we need all the help we can get
alright on with the pictures!!
first off is the U/S from last Friday 2/8
look at that cute little face
during the U/S we got to see her open her mouth and show her tongue
so cute!!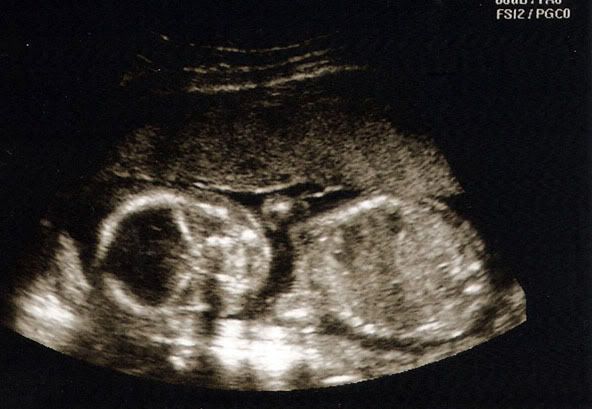 for those who are confused about the title of my last post
the doctors like to say girls have what looks like a hamburger and boys have what looks like a hotdog, apparently this is a picture of the hamburger
so here I am in the normal pictures, where David says I'm not allowed to wear anything else, but I don't think it does much for me, so I decided to also take pix of me in my regular clothes, so you can see the real difference, so here you can look at the blob that is my stomach now in yoga pants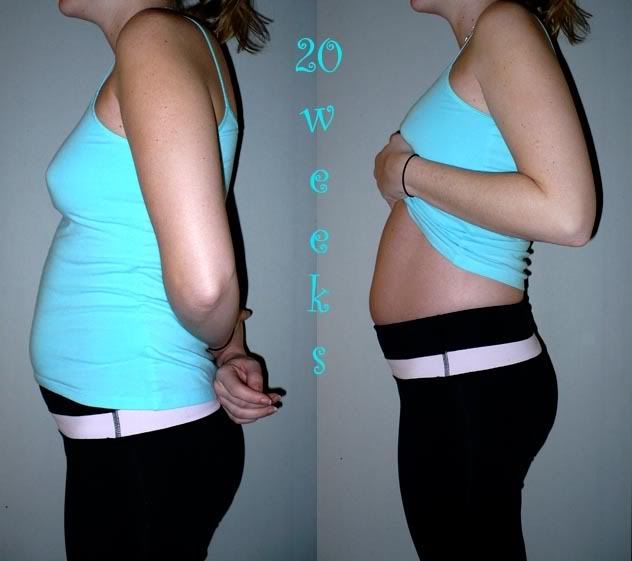 and then there is this, look at that super cute belly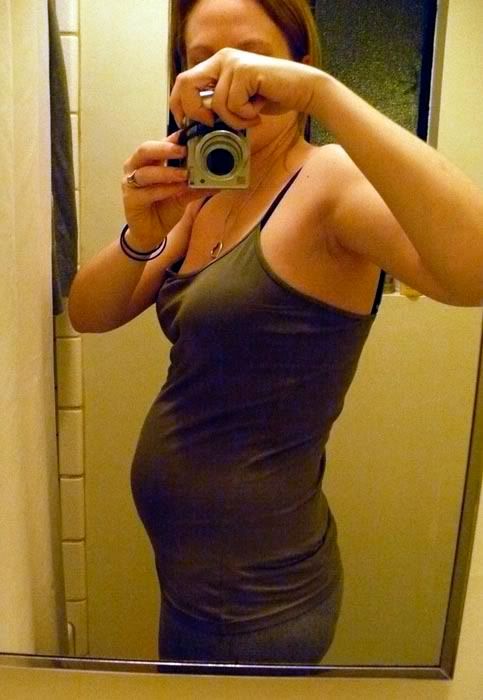 and well since I'm at the halfway mark I thought I would post a collage of all the belly shot from the beginning to now
lastly I just wanted to mention my dad! he is missed greatly and its unfortunate he can't be here with me to share in all the good news! I can't believe today it has been 9 years since he's past. But I know he is always here with me in his own way and I'm sure he is very happy for me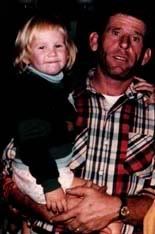 we love you Gumpaw!