I can't believe it, Alana is 6 months old today!!!
Happy 1/2 birthday
She finally started rolling over last week! yay!! she's getting really good at grabbing toys and playing with them, she really loves her Baby Einstein jumper. We can't wait for her first Christmas, we are soo excited. She met with Santa last weekend and told him she wanted lots of presents.
At her check-up appt. she weighed in at 17lbs and 26 3/4 inches
I think I will give her a little cereal to try for the first time today
and I bought some organic sweet potato and butternut squash for later in the week
Here is our pix we took today at the park
I tried to only pick out a few
...
ready to party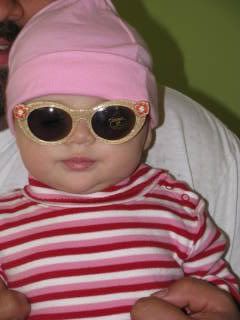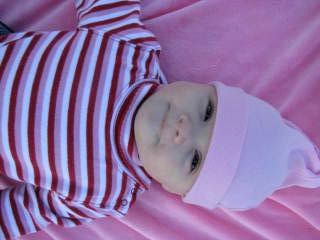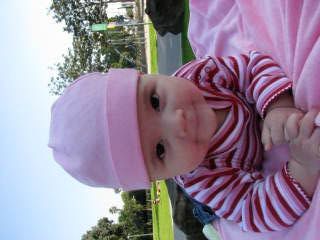 typical Alana